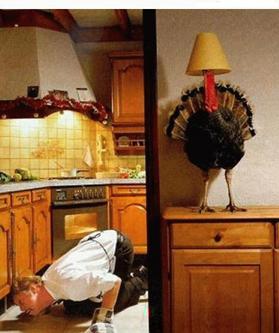 Happy Thanksgiving From My Home To Yours!!
Hope you aren't having too many challenges as you prepare for the big day. Keep your stress at a minimal for a better tasting turkey! Keep in mind that if everything doesn't come out perfectly, life will still be there at the end of your rope! Remember this is a day to enjoy with family and friends, not one to focus on perfection. Save that for another day.
Leave some room for Pilates breathing at the end of your meal; it will help with your digestion. Well, unless you stuffed yourself.
Too, let me say that I am thankful for your support and encouragement over the last few months since I launched this blogsite. Your emails have been a great source of information! I know most of you do not like using the comment section.
So I do appreciate your willingness to take the time to pen me a line with an email. Keep up the great work and I'll see you soon!
Blessings!

Copyright © 2008 by Pilates Worx 4 Life. All rights reserved. Check out website: www.pilatesworx4life.com