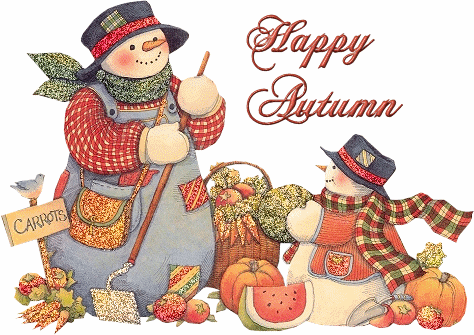 Two of my fav things! Snowmen and Autumn!!!!
I just wanted to say a Happy
Fall Festival Day to you!!!!
If you are like I am and no longer live in an area where God uses Crayolas, you might want to compensate your needs somehow. I bought fake-fall leaves. I know, I know, I'm not in to fake...but a Va gal has to do what she has to do to get her Fall Fix!!!!! I'm sure you'll understand. If not, call 1-800-CAll GOD and complain!
Thank you for your continued interest and support.
Copyright © 2008 by Pilates Worx 4 Life. All rights reserved. Check out website: www.pilatesworx4life.com