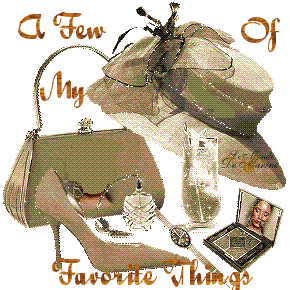 These Are A FEW Of My Favorite 2008 Things 4 2009
As we approach 2009, I wanted to review a few items that may be of good service to you and yours. Hopefully, they will add a touch of health to your life this coming year.

From Your Tummy
Acai, Acai, Acai. I can't say it enough. And I highly recommend Sambazon powder and freeze dried for making your smoothies. Their fruit drink is wonderful, too. Sambazon provides acai products for many of the smoothie and sandwich shops that we frequent. I know, I've asked. Just recently, we ate at VERIA ,which provides organic, natural type products and food. They have a yoga/pilates studio as well! I asked who provided the acai they use for their drinks? Sambazon!

Too, MonaVie's product is not only delish but is healthy as well. MonaVie has a rich variety of fruit juices with Acai in the lead. Take a stroll over their website for more detailed info.

They each have their place. You be the judge. I've tried numerous Acai products and so far NONE compare to these two. NONE.

NOTE: You probably won't be able to purchase MonaVie at your local store. You will have to purchase it directly from one of their consultants, like Betty or Tammy. Betty is an amazing lady who is well accomplished in a variety of areas. You may remember, I first met her over 10 years ago when I stayed at her and Bill's Bed & Breakfast. They sold it back in May. Unfortunately, in the fall, Bill passed away. All that to say, Betty has had a lot going on in the past year, but as always, you can't keep a good lady down. She will be glad to answer your questions about MonaVie, and you can trust her insight.

My Vote For Places of the Tummy


VERIA definitely gets my vote for a trendy, organic place to spend a leisure afternoon. If you go, tell them your Pilates blog lady sent you! Please do check out their website.
Piranha Killer Sushi Restaurant. The first time I ate Sushi was in Hawaii. But I can tell you Piranha Killer beats that experience hands down! YUMMMY! Don't worry, it won't kill you. And they have some items that are cooked fish.
For Vitamins and Supplements:
Mannatech
still comes in at the top of the natural list for me.
I've
been using their products for over four years and have NEVER been disappointed. I'm not one to buy from network companies, but this one was different.
In the past, I ran faster than a high speed Internet service when I was approached by one! Until I had a health issue. And a close friend shared with me what these products had done for them. When he mentioned that Dr. Ben Carson (reknowned surgeon from Johns Hopkins) used them when he discovered he had a critical health issue, I stopped in my tracks. Please note that Dr. C. does NOT distribute these products; he merely takes them for his own personal health.
If you don't know who Dr. C. is, you may come this February. His life story
Gifted Hands
will be portrayed in a TNT movie with Oscar winning Cuba Gooding, Jr. playing the lead role. I've had the pleasure of meeting and hearing Dr. Carson speak on numerous occasions. He is one of my all time heroes!
Check out these sites:
Here
for the movie details.
Here
and
here
for Dr. Carson's personal info.
To Your Toes!

Flash back a few blogs articles. Recall the Foot Series? Remember how we discussed the peril of our tootsies in the 21st? Just our shoes alone are
silently
causing us damage by the day.
Yes, we do need to take caution with the kinds of shoes we wear, and how long we wear them. And we do need to exercise our burden bearers using the Pilates system. But a great way to give them a break from the torture we put them through daily is by using
YogaToes
every day. By the way, don't let the "yoga" name confuse you. YogaToes are for everyone whether you use Yoga or not.
If you go their site,
YogaPro
, you can use the code EMTX. This lets them know you saw this on my site, and they'll give you $15.00 off. Great deal!!!! You will love them.
Take just a sec. and roam over to their site. Read about the company. Read why our feet need help and how
YogaToes
is the answer. And then jump over to the testimonial page. And do
NOT
try and save a few bucks by buying the "knock-offs", or you'll lose the money you saved. YogaToes are the
only
way to go. Even if you don't have foot issues, I promise the prevention will be worth your time. Besides the likelihood of you eventually having problems with your feet are high considering the bumper-2-bumper times we live in.
The Following Was Taken From Their Site
Exercise your feet to stay healthy & in shape.
Improve & prevent foot problems by stretching & aligning your toes.
Ease the discomfort of Hammertoes, Bunions & Plantar Fasciitis.
Recover from stress, strain & overuse.
Improve foot strength, flexibility & appearance.
Increase circulation, straighten bent toes, & realign joints.
Improve & reduce the aches & pains associated with poor posture.
Patented Design

YogaToes are the only patented exercise and therapeutic device of its kind.
YogaToes are:

Easy to use
Designed & quality manufactured in the USA
Engineered to last a lifetime
BPA free
Ultra durable, soft, flexible & hypo-allergenic
A product that you only have to buy once in a lifetime
YogaPro, a 20 year old company that stands 100% behind its products, offers:
Risk Free Lifetime Money-Back Guarantee!
Lifetime Replacement
Remember our discussions on the "feet". If not, go back and review the series. Our tootsies were not made to be cramped up in shoes all day. And for certain, not pointed 5 inch spikes! No wonder our feet scream at us at the end of the day.
YogaToes
will relieve some of the uninvited stress we imprint on our feet.
Give them a try or give them as gifts in the new year. Be it birthday, anniversary, Mother's and Father's Day. Too, just give them for fun to a special someone for no special reason! I would suggest giving them to yourself first. Then give them to your family. There is a money back/life time guarantee. Can't beat that. Mine are keepers.
And Your Clothes!

Laundry Balls.
You can go
online
or just pop in at your local Wally-Mart or other such bargain stops, and you will probably find them nesting near the housewares dept. I will never go back to dryer sheets again. I've been 100% satisfied with this transition. Remember they are safer than your "fresh" smelling but not truly fresh dryer sheets. They last forever. Very cost effective in this recession. Very smart buy. I use
Gaiam
products and they offer these fabulous feeds for dryers as well. Check them out:
click here
.
The Pros Of Laundry Balls

Inexpensive: They range anywhere from $2-$12 or so. I bought mine for about $4 and they will last me for many months to come. Compare to dryer sheets for $4-$8 every month or so.
Effective: Saves Money.
No waste: Saves Money.
Reduces electricity: Saves Money.
Reusable: Saves Money. Saves Time and Energy. You leave them in the dryer, so you are not having to constantly reload and remove dryer sheets.
The only comment a few consumers had was that they were noisy. Better noisy than quietly contaminating your life! My rating on the noise level: While you barely notice, when you do simply let it be a reminder to you that you are saving money, time, energy, environment, and lives.
Household Goods
For my house cleaning products, I use Melaleuca. If you want more info on this company, you can email me. I've been purchasing these goods from them for about 4-5 years and have had great "green" results.
Stay away from dry cleaning as much as possible. Click for my article.
Keep plants in your home for an added healthy touch.
Love your honey every day! Yes, your human, but don't forget the real stuff. Clk for Article.
Last But Certainly Not Least
PILATES: Learn the basics from a qualified instructor. I know where you can find one!!! Take Ten is my mantra. Ten minutes a day with Pilates and your body will thank you.
Take time out for yourself every day.
Then give yourself an autonomous day, minimal once a month if not once a week.
EXTRA: For a cute video of the song These Are A Few of my Favorite Things, click here!
Copyright © 2008 by Pilates Worx 4 Life. All rights reserved. Check out website: www.pilatesworx4life.com